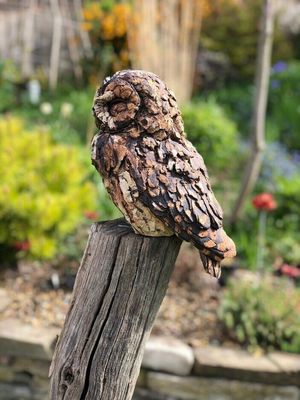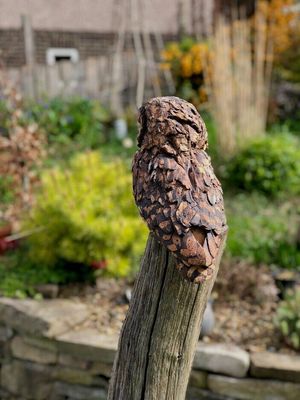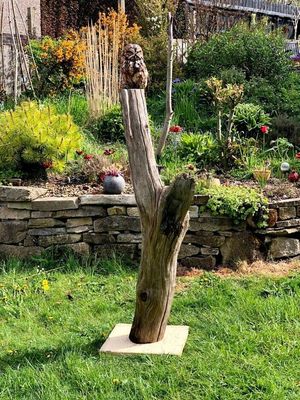 Tawny Owl , mounted on a tall post frost proof.( can be ordered )
Simon Griffiths Sculpture
£740.00
Life size Tawny Owl
Free standing tall post with paving slab attached to keep it upright.
The paving slab is usually hidden with grass in a lawn or soil in a flowerbed or gravel on a patio.


Height including wood 165cm width 39cm (widest part)
Each Owl sculpture is individually handmade.
I guarantee that these sculptures are frost proof and if it is 'frost' that damages the sculpture I will replace it.

Please contact me for delivery outside the UK or to order a sculpture like this.

SKU: 10092